NEW OPENINGS、KYOTO /  2019.11.20
【GRAND OPENING 2019】THE MACHIYA KAZAHAYA, Boutique Machiya Hotel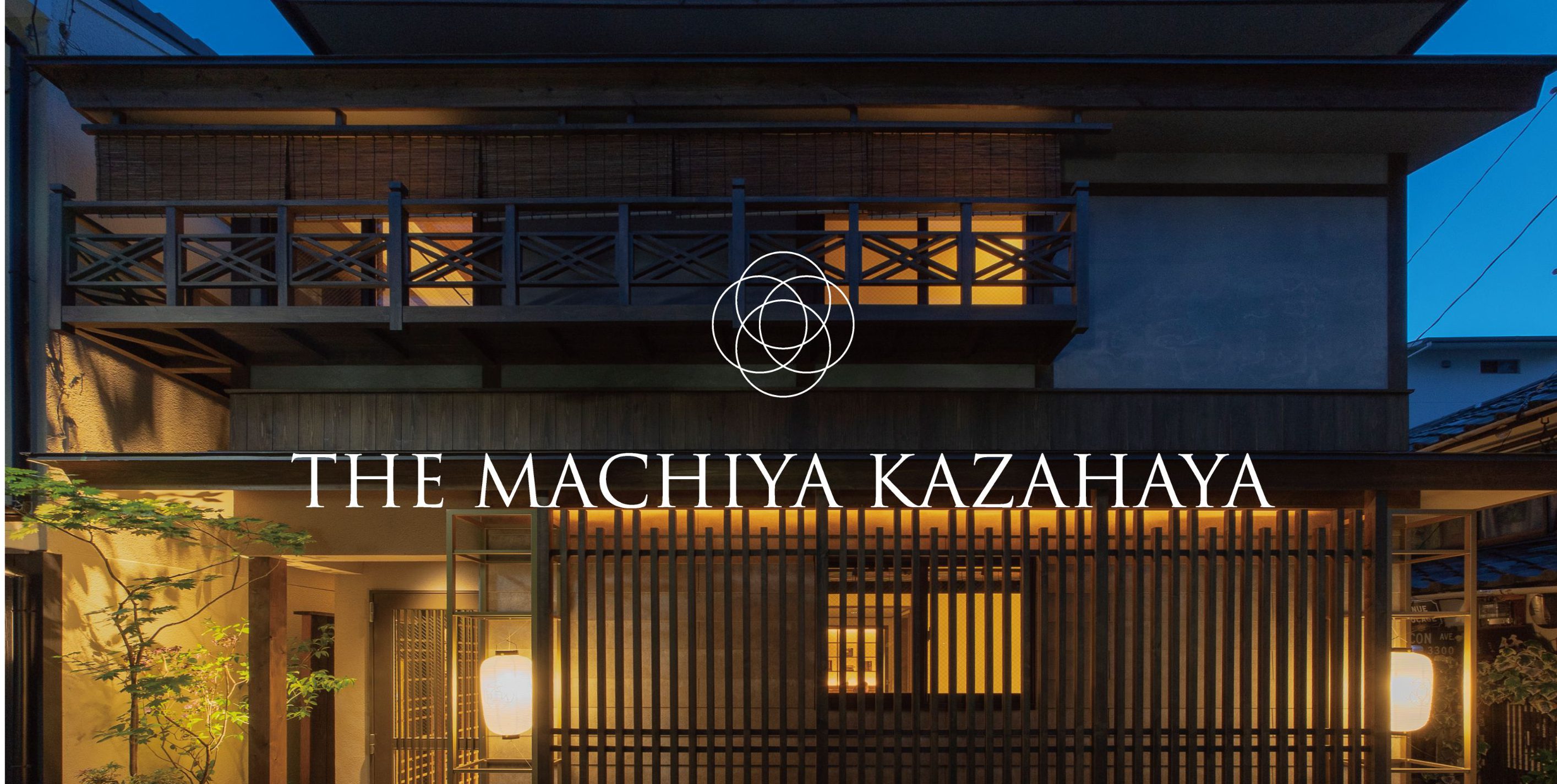 GRAND OPENING 2019.11.11 – AJ INTERBRIDGE INC's newest 'Boutique Machiya Hotel' has opened in Kyoto City.
THE MACHIYA KAZAHAYA is a 6-room boutique machiya hotel located in the heart of Kyoto city. An 8-min. walk from the bustling shopping and dining district of the Shijo-Karasuma area, this property can accommodate up to 2~4 guests per room.
All rooms include an ensuite bathroom, complimentary WiFi, bathroom amenities, 24-hour guest services, and more. THE MACHIYA KAZAHAYA also offers suite rooms with multiple bedrooms, kitchenettes, living room, garden view, and more.* This is a beautifully renovated machiya accommodation that captures the city's vibrancy through its traditional architecture, Japanese and Western design aesthetics, and artwork featuring classic Japanese motifs and buoyant geometric shapes.
MACHIYA Breakfast Bento
Guests may enjoy an optional 'MACHIYA Breakfast Bento' meal during their stay at THE MACHIYA KAZAHAYA. Prepared fresh daily by our staff, our breakfast bentos are delivered to guests' doors every morning.
For more information please take a look at our official homepage, or contact our staff:
Official Homepage: https://kaza-machiya.com/
EMAIL : info@kaza-machiya.com
TEL:  (+81) 75-354-7570
*Facilities and layout will differ depending on the room
View All News