NEW OPENINGS、KYOTO /  2019.12.06
【GRAND OPENING 2019 December】2 New Machiya House Openings in Kyoto
GRAND OPENING 2019.12.06 – Two new machiya openings in Kyoto City, part of our luxury private holiday house MACHIYA RESIDENCE INN brand.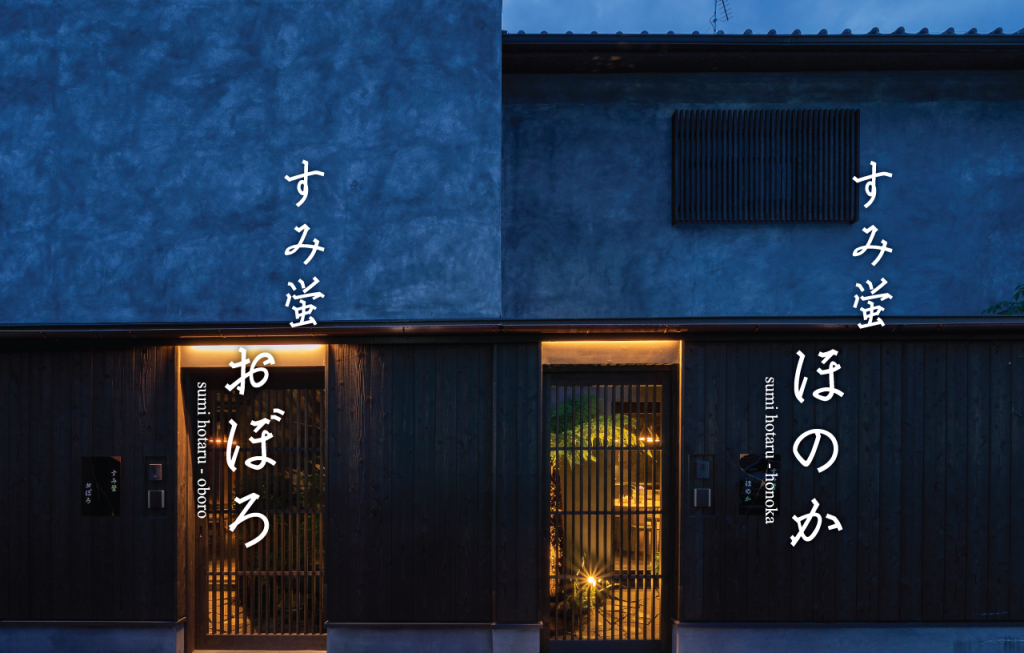 Our newest machiya accommodations are neighboring holiday houses, 'Sumihotaru Oboro' & 'Sumihotaru Honoka'. Stylish, spacious, and with great transportation access, these machiya can be found just 2 stations away from Kyoto Station.
※ (Pictured) Top Row『Sumihotaru Oboro』/ (Pictured) Bottom Row:『Sumihotaru Honoka』
Sumihotaru Oboro features high ceilings and skylight windows in the 2F bedroom that beautifully showcase the design of the machiya architecture, while the focal point of Sumihotaru Honoka is its spacious bathroom located on the 1F. A goemon caulron bathtub, and private view of the tsuboniwa garden will allow guests to relax in luxury.
Both machiya houses include a dining room, furnished kitchen, washing machine, complimentary amenities, WiFi, and more.
These machiya houses are located an 8-minute walk from JR Tambaguchi Station, offering great access to some of Kyoto's most famous sight seeing attractions. The bamboo forests of Arashiyama are just one train ride away, while Kiyomizu Temple and the Gion area can be accessed easily by bus.
Each house can accommodate up to 5 guests. When reserved together, up to 10 guests may stay together.
Reservations available via our official website.
『Sumihotaru Oboro』https://www.kyoto-machiya-inn.com/accommodations/oboro/
『Sumihotaru Honoka』https://www.kyoto-machiya-inn.com/accommodations/honoka/
TEL [10:00 – 19:00] 050-3786-2009 / +81-50-3786-2009(Overseas)
EMAIL info@machiya-inn-japan.com
View All News