OVERSEAS、NEWS /  2019.12.10
【Sydney, Australia】MATSURI in SYDNEY 2019 Event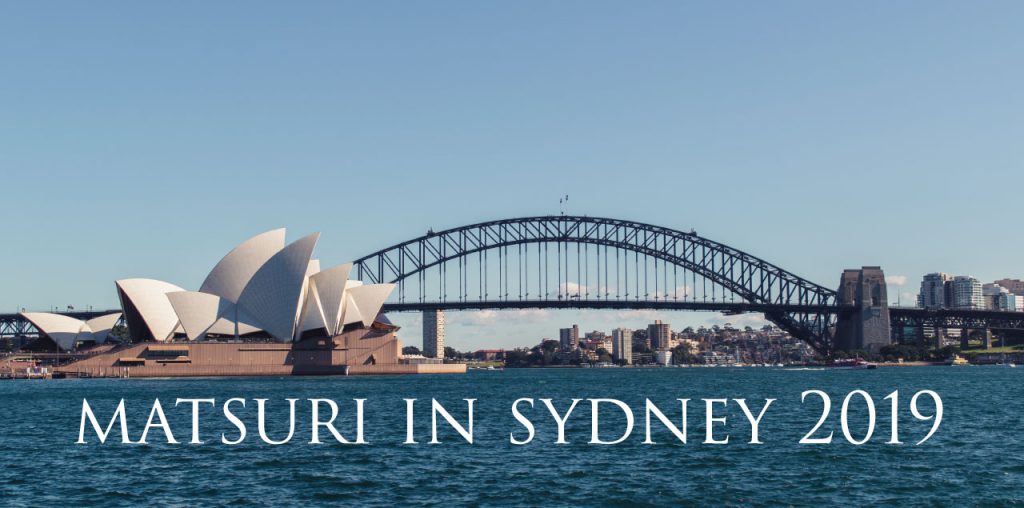 SYDNEY, AUSTRALIA. 
Our AJ INTERBRIDGE INC. staff took part again in Sydney's largest Japanese cultural festival, 'MATSURI in SYDNEY', which was was held on December 7th at Tumbalong Park (Darling Harbour).
This year's 'MATSURI in SYDNEY' event marks the 5th time that our AJ INTERBRIDGE INC. staff have participated in this popular outdoor event. Each year, our staff welcome matsuri-goers to their interactive booth to play games, learn more about our machiya properties, and play for a chance to win a stay in our accommodations during their future Japan travels. Our AJ INTERBRIDGE INC. staff had an extremely successful event this year – welcoming approximately 600 guests to their booth.
While our staff have promoted MACHIYA RESIDENCE INN (our private machiya holiday rental brand) in previous years, this year our staff introduced guests to the MACHIYA INNS & HOTELS brand to promote our growing number of various machiya accommodation brands.
From our Private Machiya Holiday Rentals, Boutique Machiya Inns, Design Machiya Hotels, and more, we showcased all 9 of our machiya accommodation brands (located in Kyoto, Kanazawa, and Takayama) to our Australian guests.
We look forward to welcoming more overseas guests to stay with MACHIYA INNS & HOTELS in the future.
Official Website『MACHIYA INNS & HOTELS』: https://www.machiya-inn-japan.com/
『MATSURI in SYDNEY』Event Page: https://matsurisydney.com/event-info/
View All News