KYOTO、PRESS RELEASE /  2018.12.27
Special Collaboration // Premium Breakfast Bento for Kyoto Guests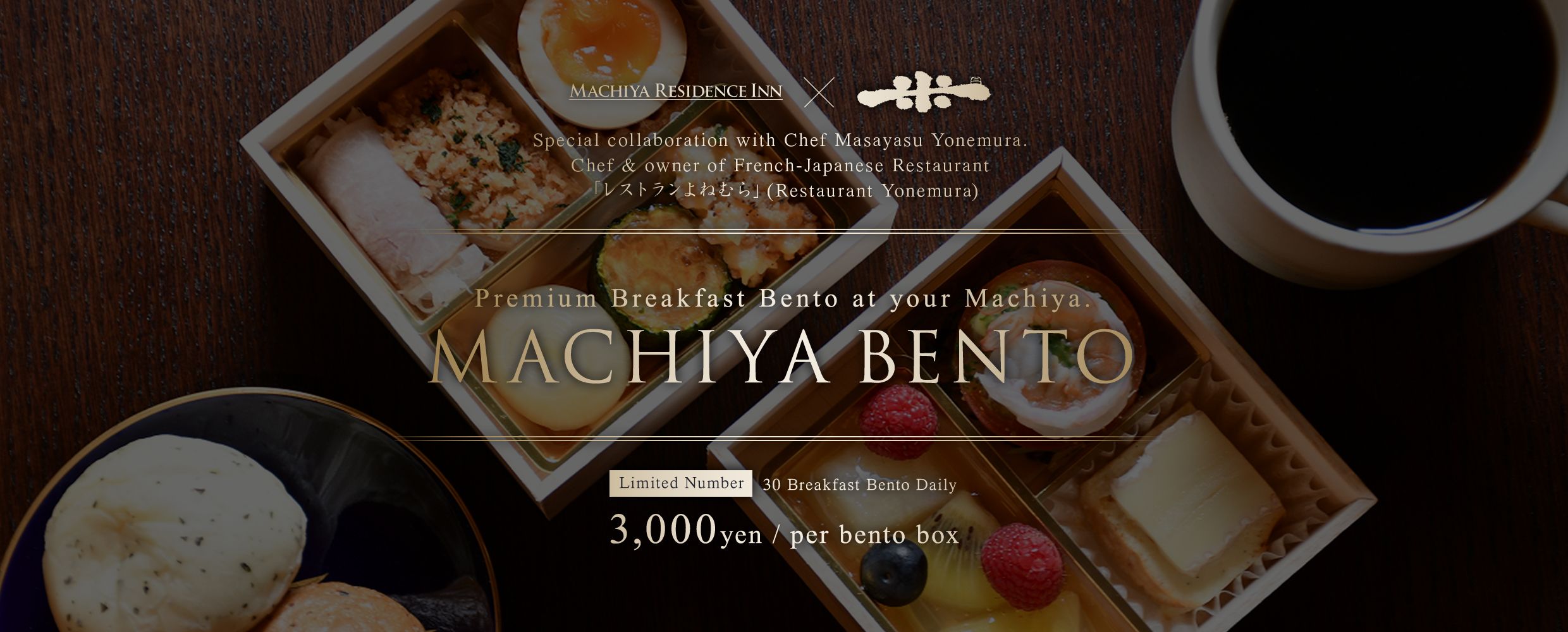 MACHIYA RESIDENCE INN now offers its guests a special breakfast bento box to make each visit to Kyoto even more memorable.
Our breakfast bento was created exclusively for MACHIYA RESIDENCE INN Kyoto guests by Masayasu Yonemura, chef and owner of a popular French-Japanese restaurant located in Gion. Guests can experience the wonders of Kyoto through its unique food culture, while relaxing in the comfort of their machiya house.
These delicious and beautiful French-Japanese-inspired breakfast bentos are made daily from fresh seasonal ingredients, and delivered right to your machiya house every morning. The MACHIYA BENTO is a special collaboration available exclusively for our MACHIYA RESIDENCE INN Kyoto guests in limited machiya houses.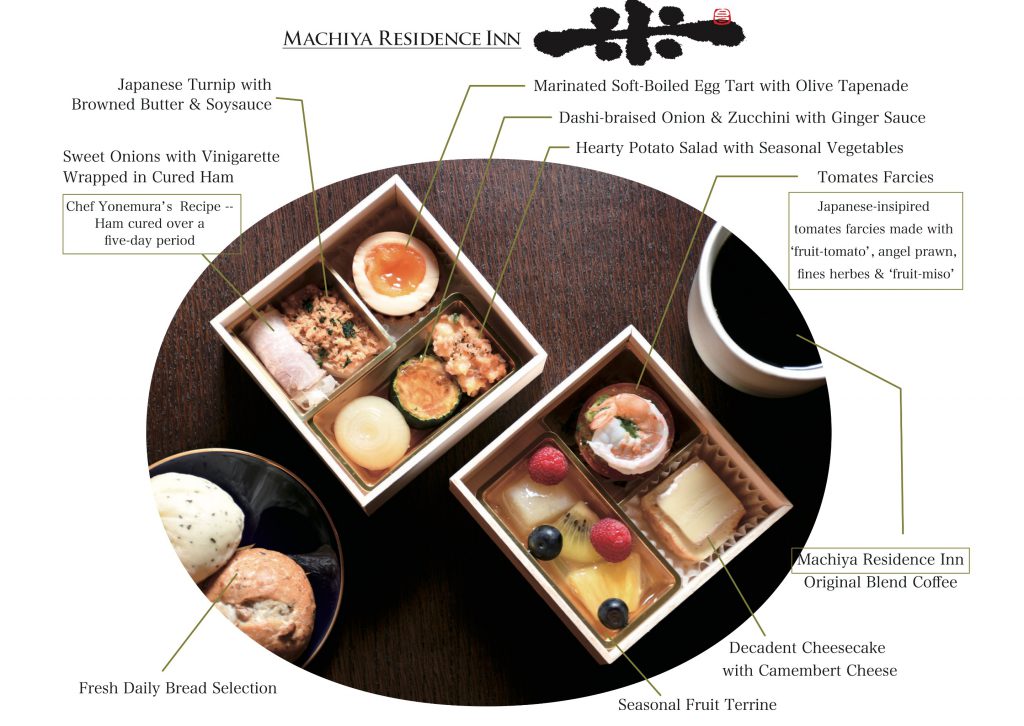 For more information regarding our machiya breakfast bento, please take a look at our official website.
*For a full list of machiya houses where this BREAKFAST BENTO is available, please visit the link below.
Reservations available via our official website.
3,000 yen/per bento box
『MACHIYA BENTO』https://www.kyoto-machiya-inn.com/about/machiya-bento/
『MACHIYA RESIDENCE INN』https://www.machiya-inn-japan.com/en
Owner-Chef Masayasu Yonemura  (French-Japanese Cuisine・Restaurant Yonemura)
・Born and raised in Kyoto, Chef Yonemura worked at a long-establish French Restaurant in Kyoto for over 10 years.
・1993: Chef Yonemura opened his own restaurant "Restaurant Yonemura" in Kyoto (Kiyamachi).
・2001: Restaurant relocated to its current location Gion. *The restaurant will move to a new location once again in Spring 2019
Chef Yonemura has received attention and praise over the past couple of years for his innovative fusion dishes, and in recent years has begun to expand his work abroad.
View All News