NEWS、KYOTO /  2019.03.07
Machiya Breakfast Bento // HEALTHY FRESH x Feel-Good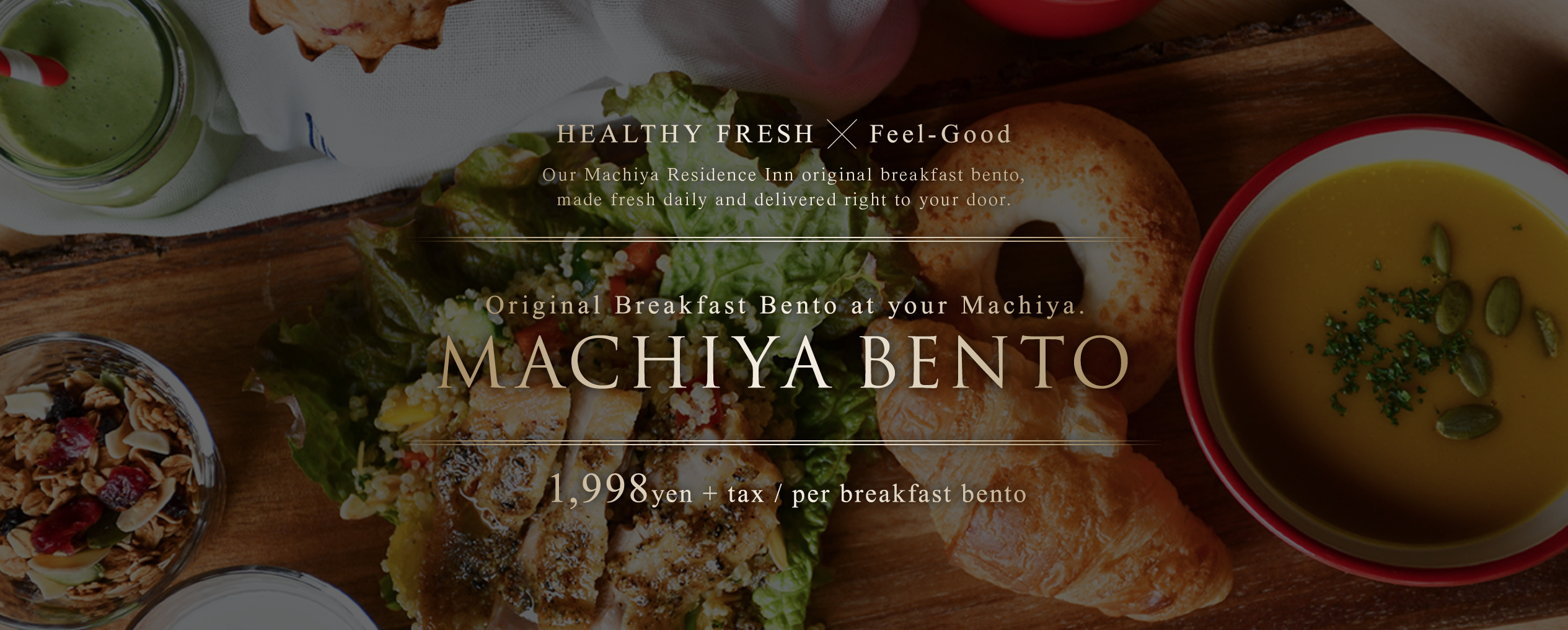 Another way for our Kyoto guests to enjoy their stay in our machiya houses.
Our Machiya Residence Inn chefs now offer the "HEALTHY FRESH x Feel-Good" Breakfast Bento.
Guests can start their day energized and feeling great as they ready to explore the city. Freshly-made every morning at our MACHIYA KITCHEN, each 'HEALTHY FRESH x Feel-Good' Machiya Breakfast Bento is filled with a chicken and quinoa salad topped with a flavorful dukkah spice dressing, homemade maple granola, muffin, soup-of-the-day, morning smoothie, and more.
Each dish has been carefully made to provide guests with nutrient-rich superfood ingredients, and the freshest seasonal taste of Kyoto.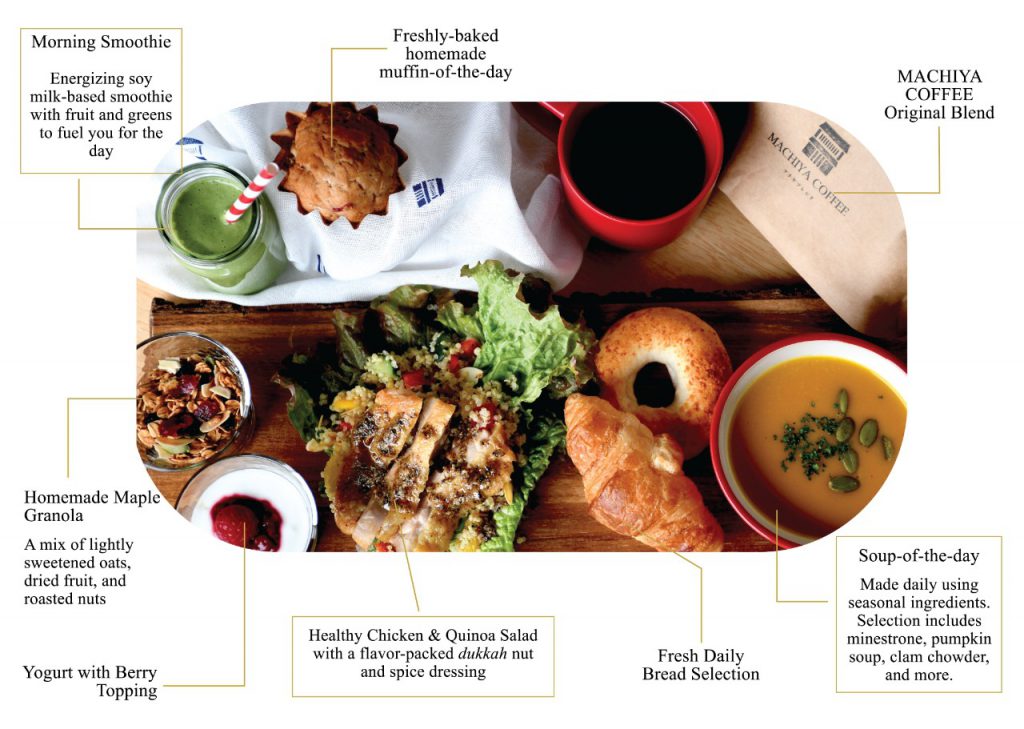 Fresh & Delicious Ingredients
・Quinoa : A naturally gluten-free (super) seed with protein, iron, magnesium, and more.
・Dukkah Dressing: Flavor-packed nut & spice blend that provides additional protein, essential fats, minerals, and more.
・Oats: High in protein and antioxidants, great for providing you with energy.
・Berries: High source of fiber, that adds a naturally sweet taste to our granola and homemade muffin
・Spinach & other Greens: Provides additional vitamins and minerals to your morning smoothie!
For more information regarding our machiya breakfast bento, please take a look at our official website.
Reservations available via our official website.
1,998 yen + tax / per bento box
『MACHIYA BENTO』'Healthy Fresh x Feel-Good' : Link
『MACHIYA RESIDENCE INN Group』Official Website : Link
View All News